Vintners Village is an easy drive – or ride – from cities throughout the Pacific Northwest. Come spend the day or a weekend and get to know the people and products that make the Village and our community a special place.
It's okay to make us a regular stop. Turns out, you can buy happiness.
Vintners Village
211 Port Avenue
Prosser, WA 99350
Just off Interstate 82 at exit 80
Historic Downtown Prosser……. 1 mile
Tri-Cities, Washington.………….    28 miles
(Kennewick, Pasco, Richland)
Yakima, Washington………………   49 miles
Walla Walla, Washington.……..   83 miles
Hood River, Oregon……………….    133 miles
Seattle, Washington………………   190 miles
Portland, Oregon…………………..    194 miles
Flying in? We're close to commercial and private aviation airports. Check flights for the Tri-Cities or Yakima Airports or fly private into the Prosser Airport.
Plan Your Wine Tasting Trip
Everyone needs to sleep. We get it. Get your ZZZs at the Seven Gables Pensione Bed & Breakfast right here at Vintners Village or stay at nearby hotels, suites or camp under the stars. Explore below to find just the right spot for family fun or a quiet get-a-way. Some places are pet-friendly, too.
Some of the best things happen here
We know we're biased, but you'll love Vintners Village and our Prosser, Washington community. Watch here and on social media for more wine country experiences and events.
Events featured are at Vintners Village, or our businesses participate.
Vintners Village Experiences
We're true to our roots at Vintners Village. While these events don't happen every day, they are some of our guests' most sought-after experiences.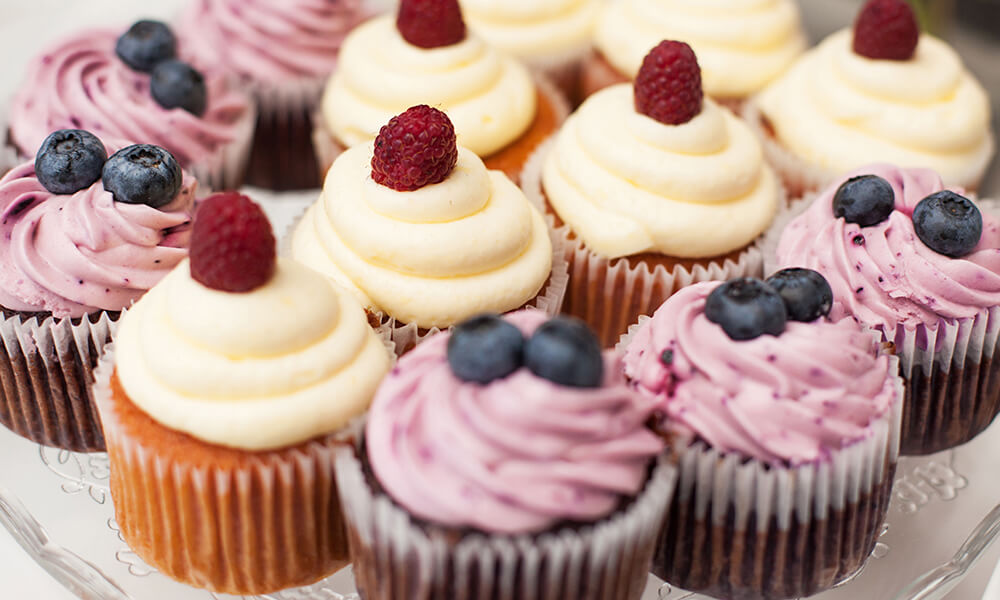 Bakers & Winemakers
Learn pro tricks for decorating cupcakes while sampling some of our vintners' best wines. Joined by featured winemakers, this small group experience is led by the baker who creates all of Sister to Sister's signature sweets and treats.
Watch our Event Calendar for Future Dates.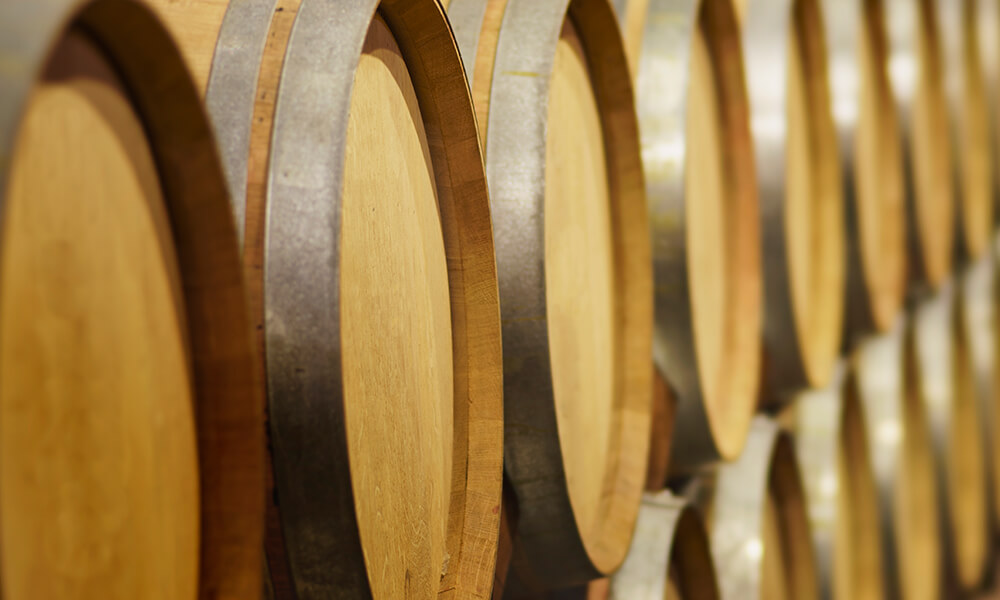 Barrel Appreciation
Go beyond the bottle and learn more about the complexities of the winemaking process in this small group setting. Two of our winemakers discuss the intricacies of the wine barrel and how it helps add aromas, flavor, body and structure as the wine ages.
Watch our Event Calendar for Future Dates.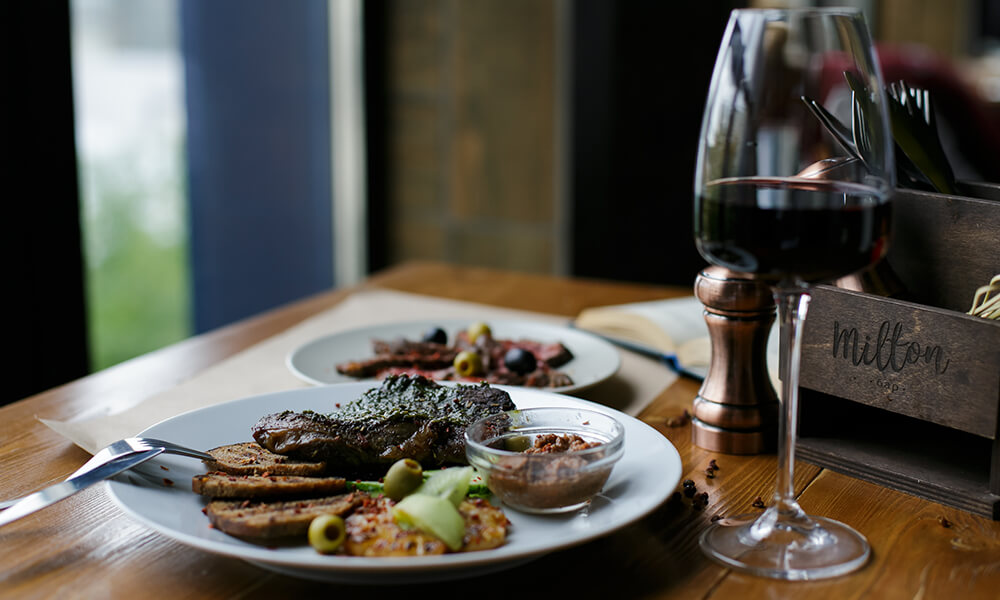 Posh & Nosh Winemaker Dinner
A featured Vintners Village winemaker pairs new release and limited-production wines with each course of a family-style menu prepared using seasonal ingredients by one of our talented local chefs. Limited to 10 guests.
Watch our Event Calendar for Future Dates.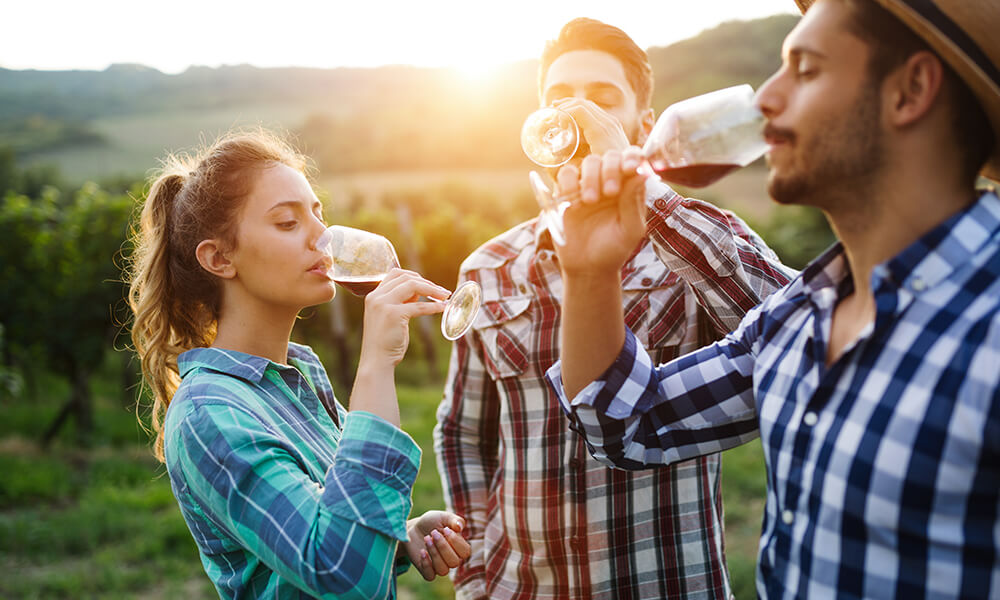 Wine Tasting 101
Have you always wondered what the fuss is all about? Gather a group of friends and find out with one of our tasting room hosts. You'll learn how to taste wine like a pro and after this class, you'll swirl, smell and sip with the best of 'em.
Watch our Event Calendar for Future Dates.
Tasting Master Class
This is one of our most popular – and fun – classes. Spend an afternoon learning about our wine region and grape varieties before a tutored tasting begins. Each class is focused on one grape or region. You'll leave with a better understanding of the tasting notes used by professionals and how to describe, identify and pair wines.
Watch our Event Calendar for Future Dates.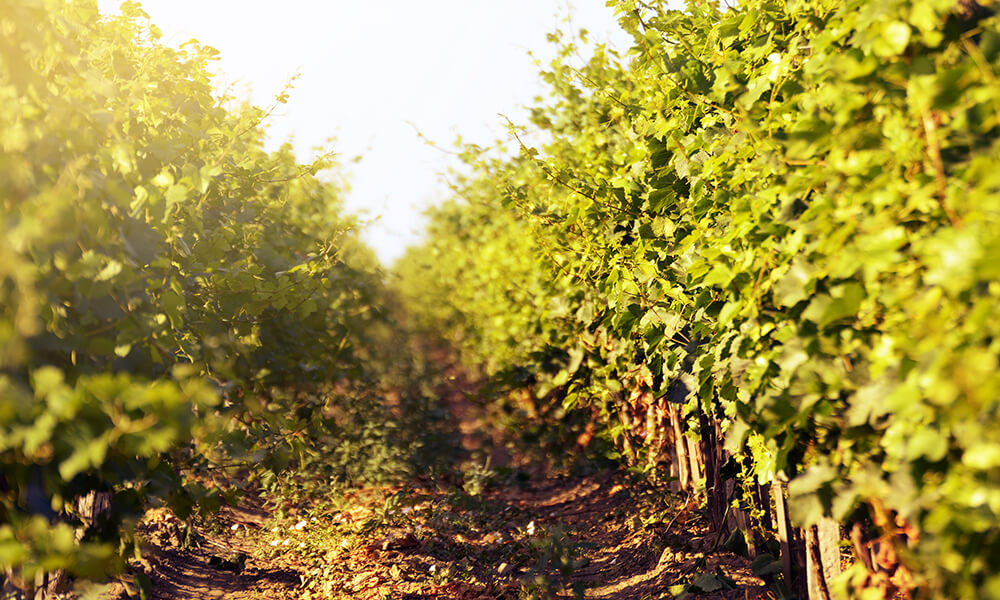 Vinyard Tours
Get up and personal with the vines during a tour of a Vintners Village winemaker's local vineyard. You'll learn the history of Prosser's wine region – where Washington wine started – our region's American Viticultural Areas or AVAs, the growing seasons, and local grape varieties.
Watch our Event Calendar for Future Dates.
Annual Events by Our Partners in Wine
Our local friends host these annual happenings at Vintners Village, or many of our wineries participate. We love these events – and know you will too!
March
An afternoon spent strolling from venue to venue sampling beer, wine and cider – oh, my! Plus, small bites and shopping. Be sure to wear your stretchy pants.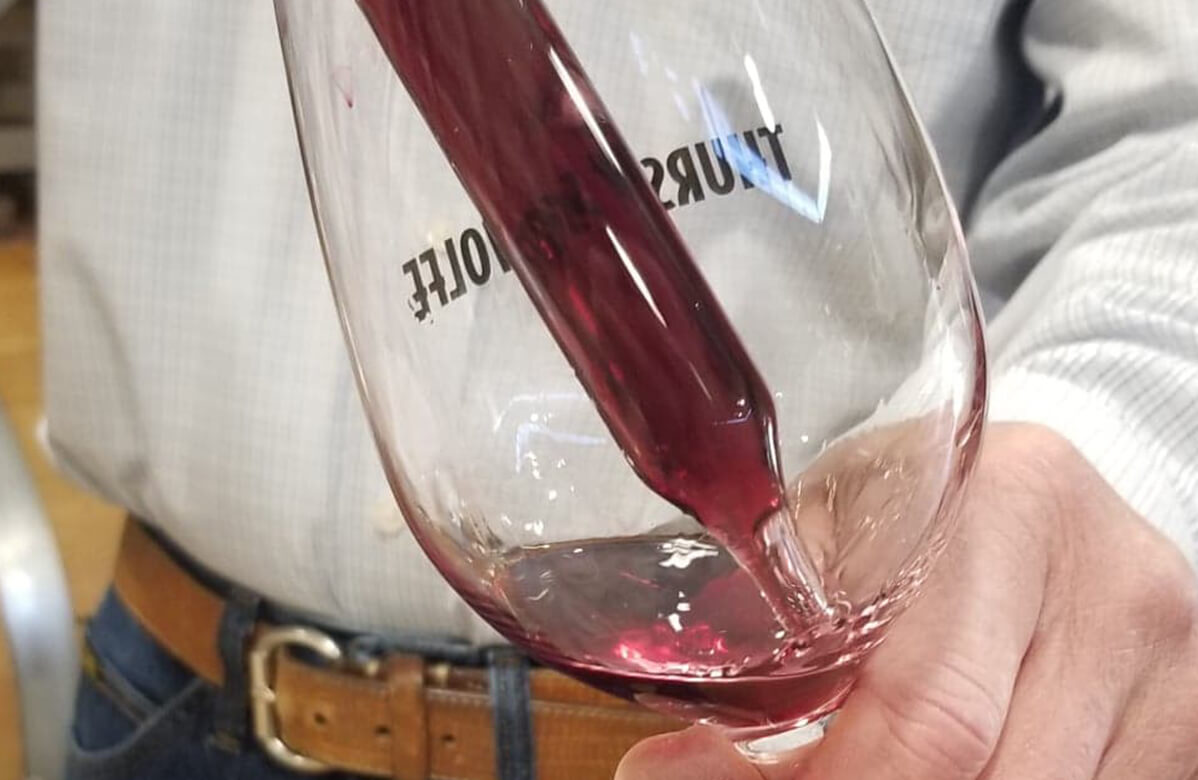 April
Meet vintners and get a glimpse of the winemaking process with an early taste of unfinished wines pulled directly from barrels. If you haven't experienced this tradition you need to visit more often.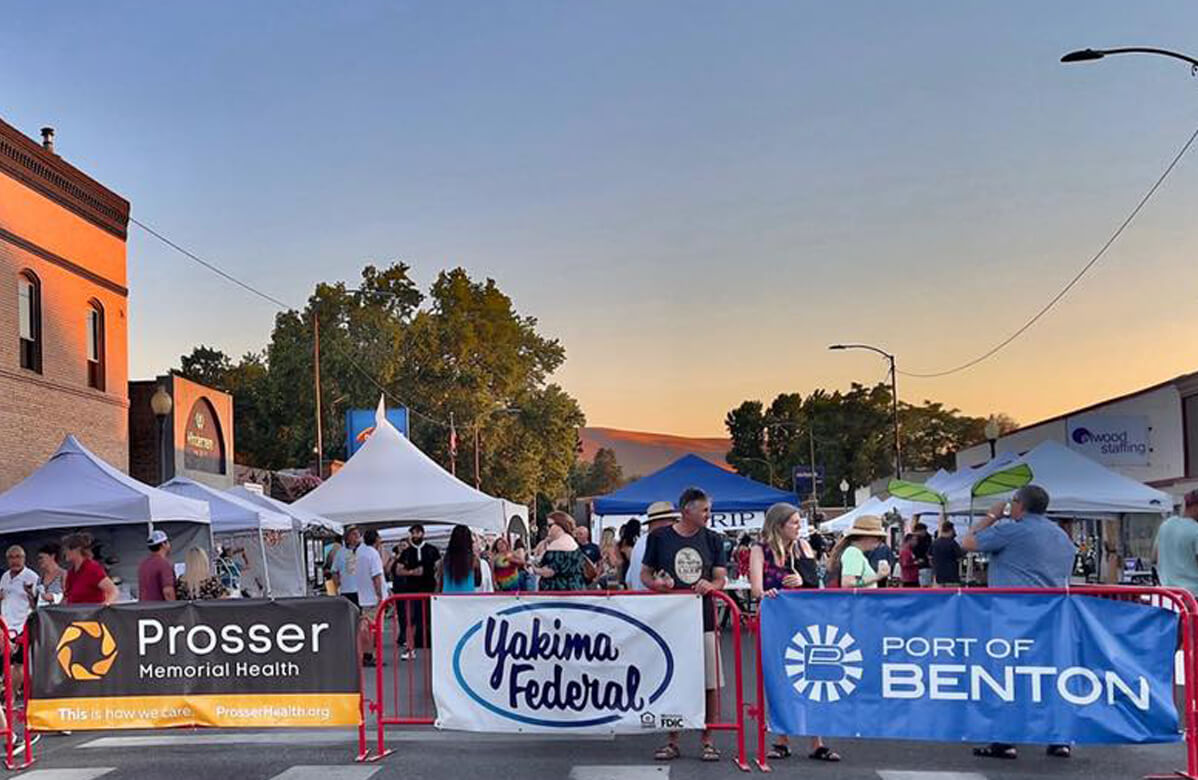 July
Wander through art-lined streets in Historic Downtown Prosser while enjoying a wine or microbrew. It's a picture-perfect summer evening – no pun intended!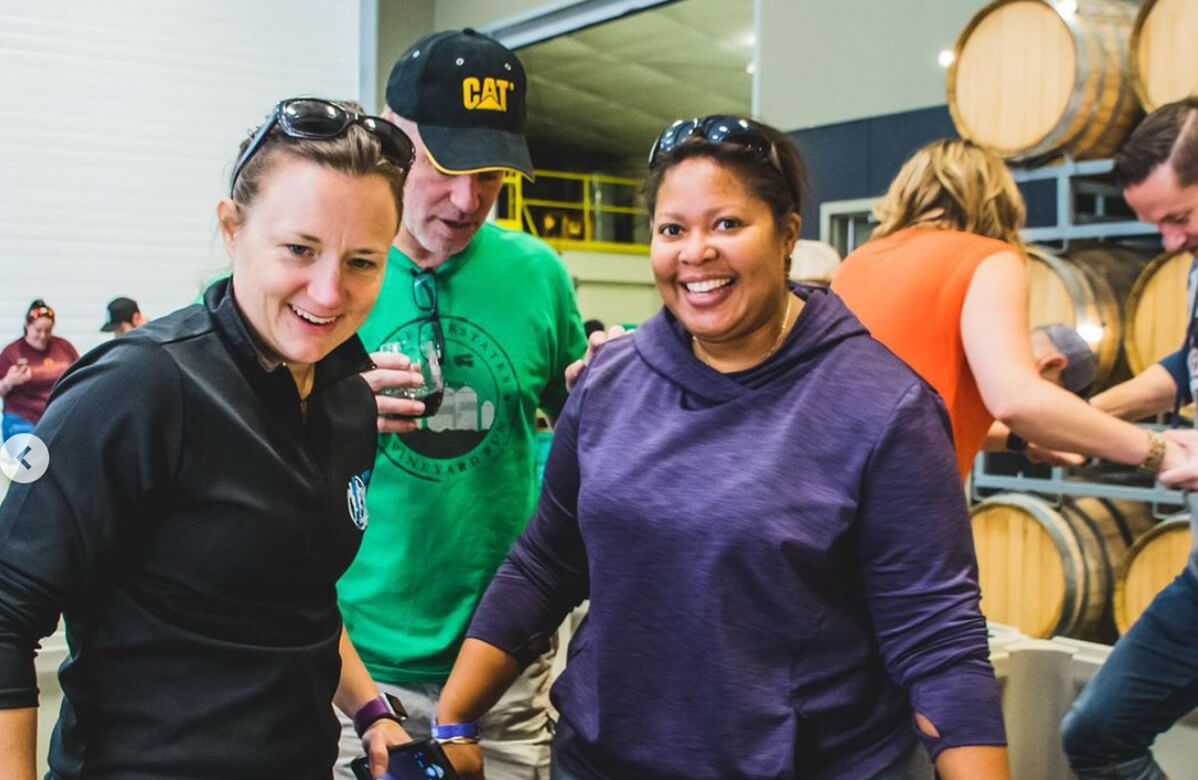 Month of October
Come crush it in Prosser! This is a harvest party like no other with grape stomps + live music + tastings + wine specials. The area's 30-plus wineries and many restaurants and businesses join in with specials.
As if you needed another reason to visit. Be sure to add these unforgettable annual events to your must-do list!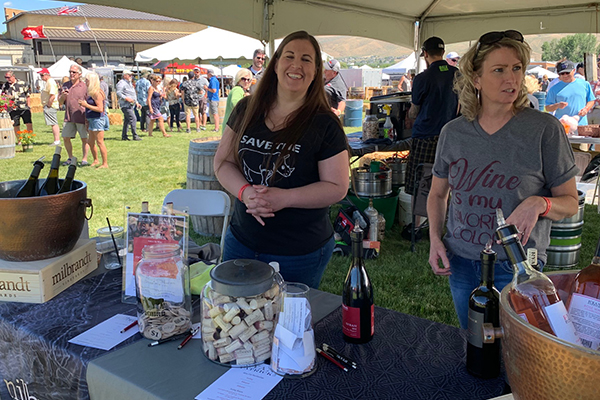 June | Cabernet Court @ Vintners Village
What's not to like? A full day of BBQ, craft beers, local wines and music, yes please! And this isn't just okay food. BBQ teams come here from across the region to compete for a spot at a national competition in Tennessee. 21+ event.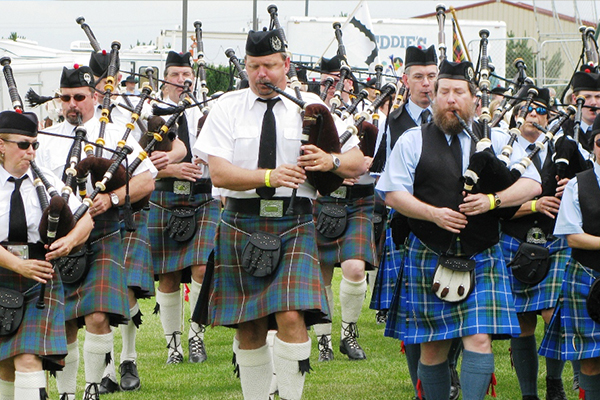 June | Prosser Wine & Food Park
You have to experience this unique Central Washington event. It's a daylong festival with a famous anvil launch, plus, heavy athletics competitions, pipe bands, Celtic Music, Highland dance, contests, food, a pub and more! As one meme read, "where you can give a 4-year-old a sword and nobody panics."
September | Prosser Airport
Watch early morning launches, spectacular night glows and meet the pilots when the balloons are grounded. The rally has been a Northwest family-favorite for more than 30 years and counting!